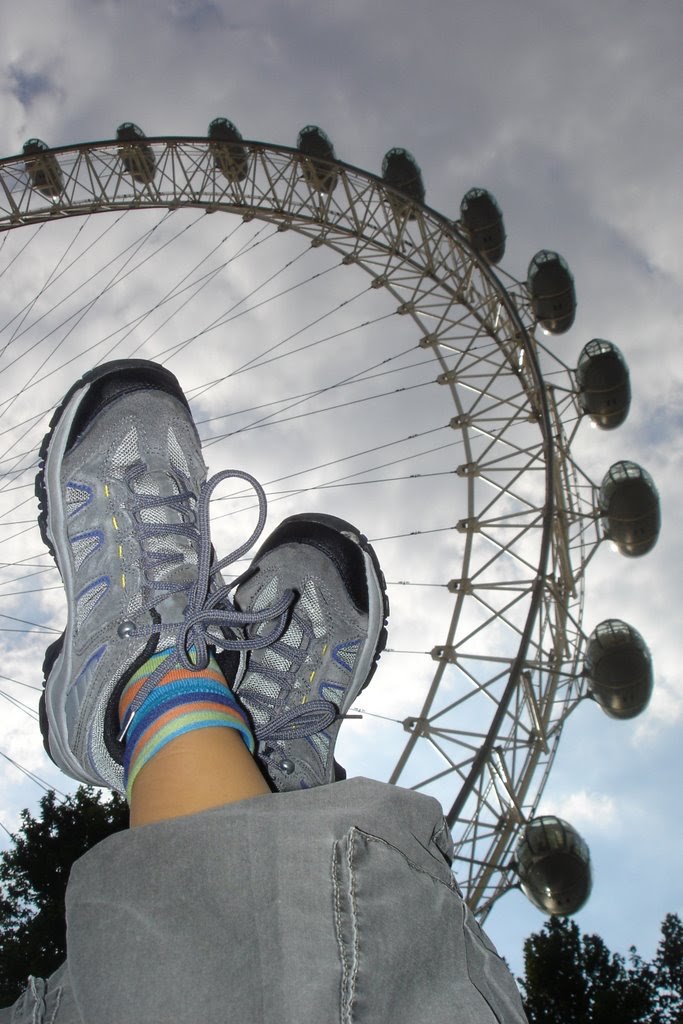 This a sweet reminder.
We are here for the experience, for the journey. We are here for the adventure, the experience and the experiment of life.

Read loads of books about strawberries…
and now, EAT a strawberry!

This photo was taken when I first arrive in London in 2004. By that time I had no ideia what was about to happen. Actually may I had, from the photo perspective I took to myself.

"The only entertainment we are given is our life. You are not given any other entertainment, and yet we spend all of our time moaning] about it. And when you're doing that, you're not seeing anything. You're not getting anything out of it. Life is just what it is. And everybody's into fixing it. They look at their life and they say they have to change this and change that. How insane. […] It's not that there's anything wrong with their life. This is the movie. And either you're going to be the enthralled audience relishing the ins and outs of your own drama. I love my dramas; wow they are good." Ra Uru Hu
IN ONE YEAR'S TIME YOU WILL WISH YOU HAD STARTED TODAY!